Community Impact Newspaper published a story about the naming of the new Alyssa Ferguson Elementary. The original story follows:
Fort Bend ISD board of trustees names new elementary school after student who died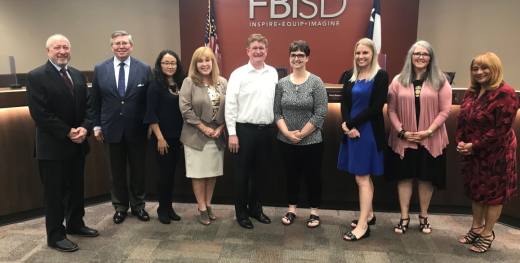 Author: Community Impact Newspaper Hunter Marrow | 4:30 PM Apr 12, 2022 CDT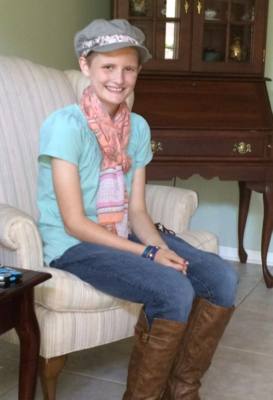 In a unanimous vote, the Fort Bend ISD board of trustees has named a new elementary school after one of the district's former students.
The elementary school, scheduled to open in fall 2023 at 1300 Heritage Park Drive, Missouri City, is named after Alyssa Ferguson, who died in January 2017 as a freshman at Ridge Point High School after a battle with medulloblastoma, a brain cancer, according to an April 11 FBISD agenda report.
Ferguson, who lived in the Sienna community, was first diagnosed with the cancer while enrolled at Baines Middle School at the age of 12, according to an April 11 news release from the school district.
The naming comes due to Ferguson's character and sense of giving while in the midst of her battle with cancer, according to the district's news release. When asked what wish she wanted to receive from the Make-a-Wish Foundation, Ferguson replied, "The only reason I got this wish is because I got sick. I should use it to help someone. I didn't earn it."
Instead, Ferguson used her wish to dig a well in a village in Zimbabwe that did not have access to clean water. Since then, eight wells have now been dug because of the mission Ferguson started, according to the news release.
Per board policy, FBISD established a committee to select a name for the new school in early 2022; the committee was comprised of teachers, parents, community representatives and district staff along with FBISD Board President Dave Rosenthal and FBISD Board Member Kristin Malone.
"As a committee, we felt Alyssa's life provides a great example to our students on how they can utilize the Profile of a Graduate attributes in serving as compassionate citizens and servant leaders," Rosenthal said in the news release.
Ahead of the school opening in fall 2023, Carla Patton will serve as the school's principal beginning in January 2023. Patton was named the school's principal by the district's board of trustees on April 11.
Link to original story above can be found here.